Our products are targeted at a wide range of sectors, our goal is to manufacture products that solve and cover the constructive and design needs of our customers.
Construction

We manufacture profiles for any of the construction phases.
Windows and enclosures.
Light constructions.
Decoration

Desalination plants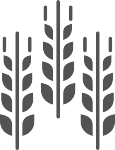 Agriculture
Installations and enclosures for greenhouses.
Installations for hydroponic crops.

Lighting

Water purification

Gardening
Garden walls and fences, urban gardens and flower pots, decorative profiles.
Stockbreeding

Fences and animal breeding facilities: Porcine, Bovine, Poultry, Heliciculture.

Playgrounds

Air conditioning

Religious articles

Electric conductors
Do-it-yourself

Profiles for DIY.
Car-wash

PVC panels for construction of car-wash boxes.

Commercial equipment

Renewable energy
Solar protection

Profiles for pergolas, lattices and sun protection elements.
Household items

Profiles, tubes and auxiliary products for household utensils.
Signage

Furnitures